Basics of Designing a Flyer
The Association of Civil Engineering Students ( ACES) organised a workshop "Basics of making a flyer". It was an offline peer – to peer learning program on Canva.This event was conducted on 20th April, 2022.
It had 41 Registration and 31 Participants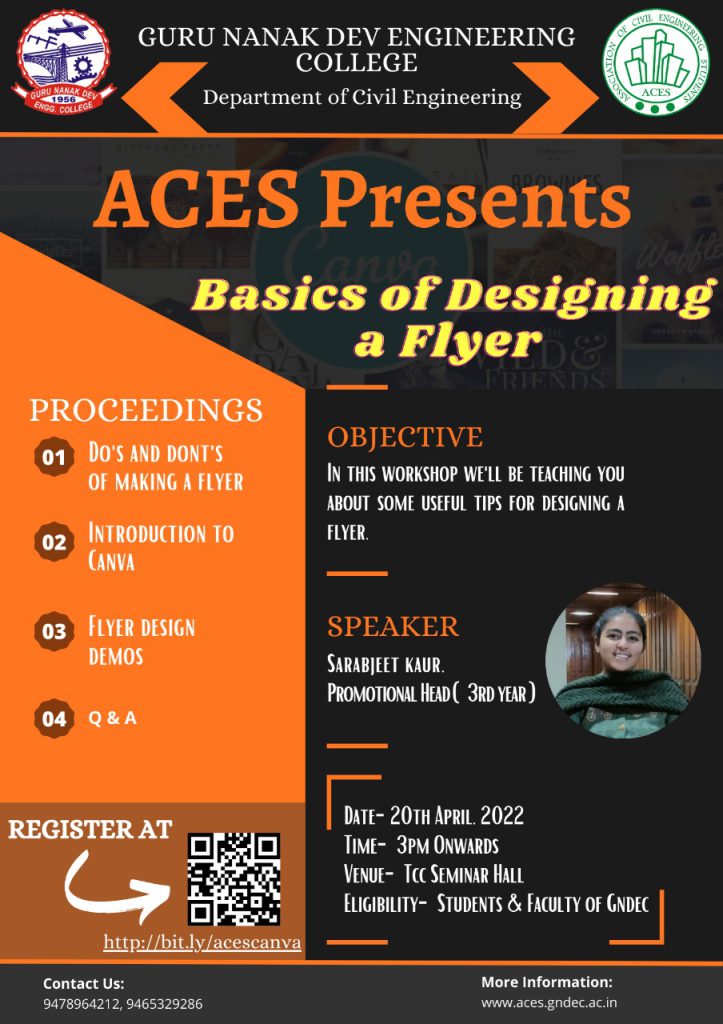 The participants are well-versed with the platform (Canva) after attending the workshop. They have become capable of exploring the world of making Flyer.
| | | | | |
| --- | --- | --- | --- | --- |
| Sr. No. | Type of Work | Name | URN | Semester |
| 1 | Event Head | Sarabjeet Kaur | 1904916 | 6 |
| 2 | Host | Sarabjeet Kaur | 1904917 | 6 |
| 3 | Flyer | Sarvanshdeep Singh Sahota | 1914917 | 6 |
| 4 | Flyer | Ayush Sharma | 2004416 | 4 |
| 5 | Permission lettter | Sakshi Kumari | 2104050 | 4 |
| 6 | Allotment letter | Taranjot Kaur | 2004487 | 4 |
| 7 | Google from | Taranjot Kaur | 2004487 | 4 |