Teachings of Guru Nanak Sahib ji
"The Bounteous Lord heard the anguished cries (of humanity), 
and so, Guru Nanak, He sent to this world of woe." – Bhai Gurdas Ji
ਸਤਿਗੁਰ ਨਾਨਕ ਪ੍ਰਗਟਿਆ ਮਿਟੀ ਧੁੰਧੁ ਜਗਿ ਚਾਨਣੁ ਹੋਆ|
ਜਿਉ ਕਰਿ ਸੂਰਜੁ ਨਿਕਲਿਆ ਤਾਰੇ ਛਪਿ ਅੰਧੇਰੁ ਪਲੋਆ।
Instruction for Poem recitation :-
● Make a video of yourself on reciting a poem
● You have to introduce yourself, college, Branch and semester
● You are flexible to use any language including English, Hindi and Punjabi
● The video has to be uploaded on your google drive then attach the link in the google form
Instruction for Poetry writing :-
● Line limit for the poetry should be 10 to 30 lines
● Poetry should be your own and not copied.
● Make pdf of your poetry and upload it in google form.
● The language in which you can submit is English, Hindi and Punjabi
● Judgement of jury will be final
Instruction for Art :-
● Any type of art work including painting, Sketching and other forms of hand made art
● The theme for the art work is Sri Guru Nanak Dev
● Click pics of your artwork is uploaded in google drive and then attach the link in the google form
● Submission deadline are 27/11/2020 to 30/11/2020 till 11.59 pm
In this situation of pandemic Association of Civil Engineering Students (ACES) organized a virtual Art competition on the auspicious occasion of Guru Nanak Dev Jayanti on 30th November 2020.
The event had three categories :-
i) Poem Writing
ii) Poem Recitation
iii) Art
The submission was accepted through Google forms from 27th November to 30th November midnight. Everyone participated in this art competition with great enthusiasm.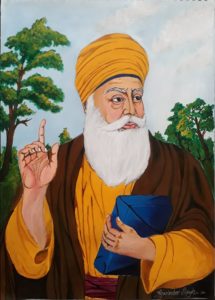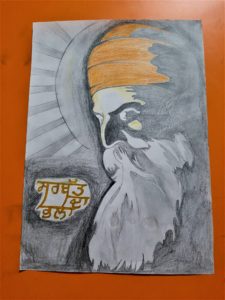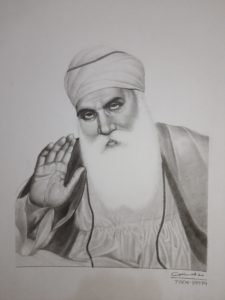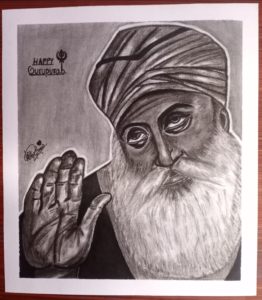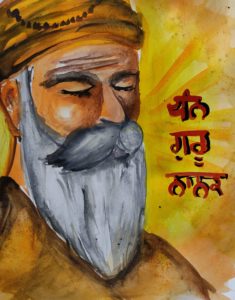 | | | | |
| --- | --- | --- | --- |
| Position | Name  | URN  | Department  |
| 1st | Gurjeet Singh  | 1904844 | Civil Engineering  |
| 2nd | Gurinder Singh  | 1706197 | Civil Engineering  |
| 3rd | Vishal  | 2014083 | Civil Engineering  |
| | | | |
| --- | --- | --- | --- |
| Position | Name  | URN  | Department  |
| 1st | Bhupinder Singh  | 1904830 | CE |
| 2nd | Monisha Nandray  | 2017045 | ECE |
| 3rd | Sehajdeep Kaur  | 2015118 | CSE |
| | | | |
| --- | --- | --- | --- |
| Sr. No.  | Name  | Year  | URN |
| 1 | Sarabjeet Kaur  | D2  | 1904916 |
| 2 | Sharanjeet Singh  | D2  | 1904922 |
| 3 | Saurabh Sagar  | D2  | 1904919 |
| 4 | Mehakdeep Singh  | D2  | 1904884 |
| 5 | Nikhil  | D2  | 1904890 |
| 6 | Shiv Pratap Dubey |  D2  | 1904925 |
| 7 | Abhishek Thakur  | D3  | 1805499 |
| 8 | Japjyot Singh  | D3  | 1805054 |
| 9 | Tejas Walia  | D3  | 1805113 |
| 10 | Ujjwaldeep Singh  | D3  | 1805117 |
| 11 | Charanpreet Singh  | D3  | 1805029 |
| 12 | Minkle Motan  | D3  | 1904962 |
| 13 | Manpreet Singh Bains  | D3  | 1805076 |